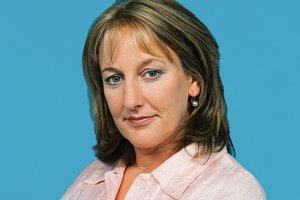 TV3's 3rd Degree reporter Melanie Reid is laying an assault complaint with police, saying she and another woman were attacked during a farm eviction.
Reid said she was covering the receivership when one of those involved in evicting farmer Kelvin Davis threw her and debt mediator Jannette Walker to the ground.
"He pulled my arm so far up my back I can't move it then he threw me on the ground," she said.
Reid conceded the attack happened after being told to leave and warned she was trespassing.
Rural insolvency agent Dennis Wood, who was present, said: "There was no assault. The bottom line is they were trespassing and reasonable force was used."
* Read the Herald's live news blog here.