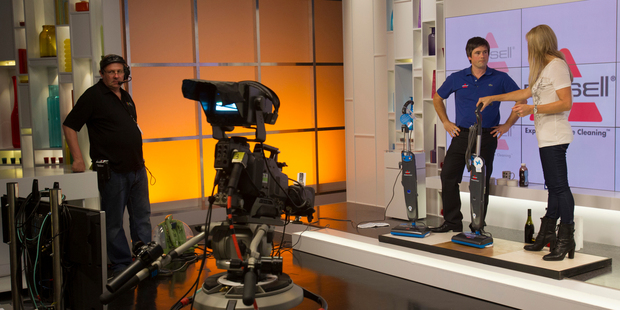 It's still establishing itself at home but The Shopping Channel has already struck a deal to move into Australia, says boss Alistair Duff.
New Zealand's first 24-hour shopping channel went live last October 1.
Early cuts to the number of live filming days and talk of presenters' contracts not being renewed raised questions about whether the channel would survive.
But chief executive Duff said The Shopping Channel would soon start screening on Australian channel TV4ME, with a possible March launch date. It will screen on Mondays, Wednesdays, Fridays and Saturdays in 30-minute segments, made upof six five-minute slots.
The news comes after the channel reported December sales up 30 per cent from November.
Last month, it started screening on TV3 in hour-long segments every weekday and that had opened up a much bigger client base, Duff said.
"We're really happy with how the first couple of weeks have gone. It's still early days on TV3 but if we continue to sell at this level things will be really positive for us. TV3 has driven a big audience to us."
Getting in front of an Australian audience could have big benefits for Kiwi clients, he said.