The Golden Globes delivered a few surprises, but everyone could agree its hosts were brilliant. We pick the best five lines from Tina Fey and Amy Poehler's opening monologue.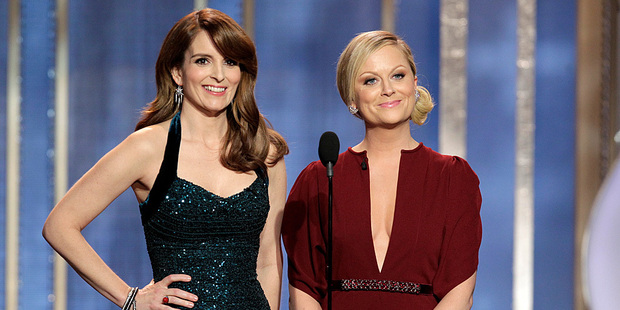 5. "Quentin Tarantino is here - the star of all my sexual nightmares"
Tina Fey on the respected if slightly unsettling director, who went on to win best screenplay for Django Unchained.
Amy Poehler followed it with: "Meryl Streep is not here. She has the flu and I hear she is amazing in it."
4. Fey: "Ricky Gervais could not be here tonight because he is no longer technically in showbusiness."
Poehler: "We want to assure you we have no intention of being edgy or offensive tonight because as Ricky learned the hard way, when you run afoul of the Hollywood Foreign Press they make you host this show two more times"
The co-hosts comment on the downward career arc for controversial three-time Globes host Ricky Gervais.
3. Fey: "The Hunger Games was one of the biggest films of the year and also what I call the six weeks it took me to get into this dress."
Poehler: "Ang Lee's been nominated for best director for the Life of Pi which is what I'm going to call the six weeks after I take this dress off"
See, word play can be funny.
2. "Anne Hathaway, you gave a stunning performance in Les Miserables. I have not seen someone so totally alone and abandoned like that since you were on stage with James Franco at the Oscars"
Fey harks back to Hathaway's disastrous co-hosting effort at the 2011 Oscars.
1. "I haven't really been following the controversy over Zero Dark Thirty, but when it comes to torture, I trust the lady who spent three years married to James Cameron"
Poehler delivers the line of the night about best director nominee Kathryn Bigelow and her famously difficult ex.
- Herald Online