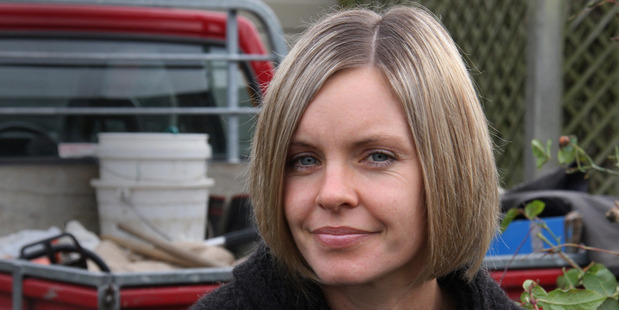 Anna Guy is reportedly set to make her TV debut on the upcoming TV3 current affairs show 3rd Degree.
The 31-year-old - whose former husband Ewen Macdonald was acquitted of her brother's murder but remains imprisoned on other charges - has been interning on the breakfast shift at More FM Manawatu.
But she is set to make the leap to primetime current affairs TV with three short reports for 3rd Degree, Fairfax Media reported.
It was not known what the reports would be about.
Mediaworks spokeswoman Rachel Lorimer said she could not "confirm or deny" Guy was working on the show as its content was commercially sensitive.
"We're not ruling out doing stories with her in the future. Obviously 60 Minutes had the interview with her so there's a relationship there."
3rd Degree will be hosted by Duncan Garner and Guyon Espiner.
Guy earlier told The Herald she planned to make a decision on her career by the end of the year and move to Auckland after that with her sons and daughter, aged 4 to 9.
"I'm seeing someone in Auckland, so that's definitely a pull," she said. "I've got itchy feet and, you know, I've got nothing to lose."
She says she always loved performing and has been acting and singing since the age of 10.
"Broadcasting and public speaking is something I am interested in."
She has been well received in her job at More FM.
On air, she expressed sadness at the shock death of high-profile defence lawyer Greg King - the man who successfully defended her ex-husband in his murder trial.
"I just thought it was so sad," she said of his death.
Guy also read the weather report, contributed to "Weekend Wars" with a story about running a red light while in Auckland
- Herald Online