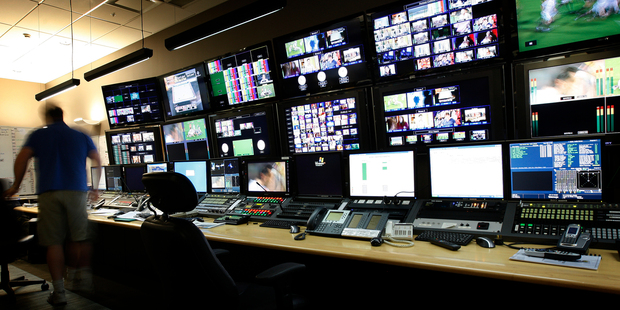 The Todd family's 11.11 per cent stake in Sky Network TV was quickly gobbled up by institutions and private investors today after it was placed with investment bank Credit Suisse, fund managers said.
The stake was sold to Credit Suisse at $5.05 per share - a 5.8 per cent discount to Thursday's closing price - for about $218 million. Credit Suisse onsold the parcel to a number of different investors, many of whom were Australia-based.
Matthew Goodson, portfolio manager at BT Funds Management, said the transaction was in part a reflection of the state of the market, where surplus cash was trying to find a home, and the upcoming float of the Fonterra Shareholders Fund, which is aimed at raising $500m.
"The Todds have obviously been shareholders for many years and right at the moment we are in a period where there is a large amount of cash floating around the market," Goodson said.
"There are a number of fixed interest maturities coming up this month, and with the Fisher & Paykel Appliances takeover there has been a lot of liquidity looking for a home, so I suspect Todd has timed this to take advantage of that, ahead of the Fonterra offer," he said.
Haier's takeover of F&P Appliances is expected to unleash around $700m in investor funds.
One other financial market source said the Sky TV sale did not come as a total surprise, as Todd sought to free up funds for its already substantial energy interests.
He said the prospect of a sale by Todd was a possible reason for Sky TV's underperformance, relative to the broader share market, as investors grew wary of the possibility of a large chunk of the company being unleashed on the market.
Sky TV's share price has gained 1.3 per cent this year but they have seriously lagged behind the share market's benchmark NZX-50 index, which has leapt ahead by 18 per cent.
Todd was Sky TV's second biggest shareholder after Rupert Murdoch's News Corp, which owns 43.6 per cent.
Sky TV's share price last traded at $5.10, indicating that there was still plenty of demand for the stock, despite such a large parcel changing hands, one source said.
Todd Communications, which is part of Todd Corp, has been on Sky TV's register for all its 22 years as a listed public company.
Sky TV chief executive John Fellet said Todd had said it was "capital rotation" and he wouldn't be surprised to see a new Todd investment emerge in coming months. "I thanked them for all their support over the years," Fellet told BusinessDesk.
The company, in its most recent form, was created in 2005 when Sky merged with INL and Todd increased its stake.
Brokers First NZ Capital Securities, a Credit Suisse affiliate, disclosed a 5.5 per cent interest in Sky TV, partly reflecting its role as a sub-underwriter of a sale of shares by Todd and partly because of shares held by its offshoot, Harbour Asset Management unit.
At its annual results presentation in August, Sky TV reported a net profit of $122.8m, up 2 per cent on the previous year's earnings. Sky TV's earnings before interest, tax, depreciation and amortisation increased by 4.5 per cent to $336m.
Sky TV is now in 49.4 per cent of New Zealand homes.
- APNZ