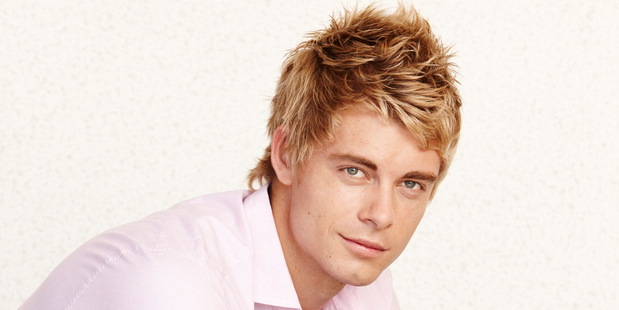 Home and Away star Luke Mitchell has his fingers crossed that one day he'll follow in the footsteps of the Australian soap's other former actors.
The 27-year-old says he's not planning to leave the long-running show, but when he does, he hopes the hard work he's putting in now pays off like it has for those who have gone before him.
The late Heath Ledger, Naomi Watts, Isla Fisher, Guy Pearce, Chris Hemsworth and Melissa George are just some of the former Home And Away stars to make it big.
Mitchell says he's not foolish enough to think that because he has appeared on Home and Away he has a fast-pass to bigger and better roles.
But working on the show has provided the perfect grounding to advance his acting career, because of the hectic 46-week-a-year shooting schedule.
The quality of fellow actors and the script writing is also inspiring, he says.
"It [Home And Away] is one of the main pillars of the Australian television industry and it's so big and gone on for so long it can't help but produce people that have gone on to much bigger and better things.
"It's kind of akin to NIDA [National Institute of Dramatic Art] in a way. Everyone talks about it being the best drama school in Australia and if you go there you're apparently set. You can name a lot of people that have gone through NIDA that have made it but there have been a lot of people who haven't and no-one can name them.
"It's the same sort of thing with Home And Away. It [the series] provides the right circumstances for the right type of people. We have a good strike rate because of our work ethic."
Mitchell has been acting in the series for three years after first being seen as Todd "Romeo" Smith in 2009.
He says his character is scripted well into next year, so there's no end in sight.
The series' intensive shooting schedule gives him little room to moonlight in theatre or even consider movie roles, he says.
"It is possible to try and pursue a little bit of stage perhaps but you need to get time off to do it. At the moment I am just doing Home And Away because my life is hectic enough as it is."
- AAP