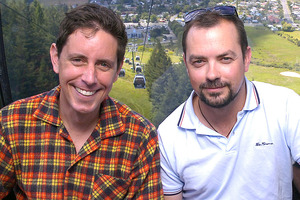 Back Benches has found a new home on Prime TV.
The political chat show was in limbo after the demise of TVNZ7, but NZ on Air today announced funding of $629,187 for 20 new episodes in 2013.
On Twitter, host Wallace Chapman said the episodes would begin screening from mid February.
NZ On Air Chief Executive Jane Wrightson said she was "thrilled" to support the show.
"Their particular combination of political current affairs and humour makes topical political debate highly accessible," she said.
"The series found a loyal audience on TVNZ7 and NZ On Air and Prime are delighted to join forces to find it a new home."
- nzherald.co.nz