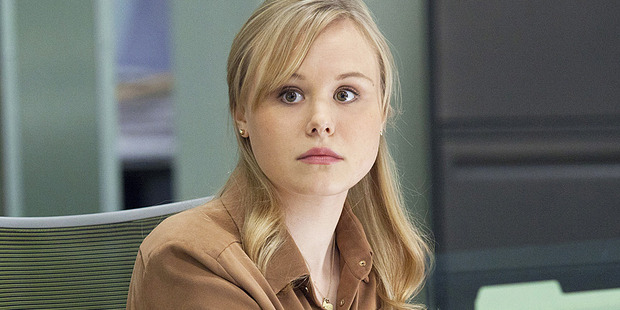 The Newsroom star Alison Pill has apologised after accidentally posting a topless photo on Twitter.
The Canadian actress quickly deleted the candid snap, which was intended for her actor fiance Jay Baruchel, and apologised to her fans.
She wrote: "Yep. That picture happened. Ugh. My tech issues have now reached new heights, apparently ... How a deletion turned into a tweet...Apologies"
Baruchel found the topless tweet hilarious: "My fiancee is an hilarious dork", and added: "Smartphones will get ya."
Pill - who plays news producer Margaret "Maggie" Jordan on The Newsroom, which screens on Sky's Soho channel in New Zealand - has more than 15,000 followers on Twitter.
Pill has also starred in the films Scott Pilgrim vs. the World
- WENN