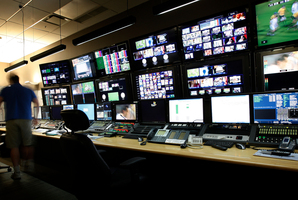 A shake-up of Australasian media ownership may influence whether cable outfit Telstra-Saturn can continue to show content that is not sourced from Sky Television.
It is not yet clear whether Vodafone's $840 million takeover of TelstraClear will boost Sky's dominance of the market for pay TV content, or diminish it.
Sky's controlling stakeholder News Ltd has now forged closer ties with Telstra, suggesting the emergence of the Murdoch-owned firm as a cross-Tasman pay TV giant, and one that will work with Vodafone.
In this country, Vodafone has had a good working relationship with Sky TV and the takeover should boost Vodafone's leverage.
TelstraClear has been a harsh critic of Sky's dominance and its restrictive content deals where it says Sky tries to be an exclusive supplier of content.
Chief executive Allan Freeth last year fought hard renegotiating the content deal with Sky TV for Telstra Saturn cable TV - a service that operates in Wellington and Christchurch.
Vodafone spokesman Tom Chignell said: "The capability that TelstraClear has to deliver content over the new fibre networks would be good and it would need to have relationships with content providers. Vodafone had a good partnership with Sky and we hope to continue that.
"We want to be a distributor of content. We are not in the business of developing or aggregating content, we're not in the media industry or the video creation industry."
Meanwhile, across the Tasman, Sky TV's controlling shareholder News Ltd has become an equal partner with Telstra in Foxtel, the dominant pay TV company. It is not clear yet whether the relationship between Telstra and News could influence the relationship between Vodafone and Sky TV.
SKY HIGH
* Vodafone is buying TelstraClear, owned by Telstra.
* News Ltd is increasing its stake in pay giant Foxtel to a 50:50 share with Telstra.
* TelstraClear had limited independence for buying programmes here, which may not pass to Vodafone.
* The Commerce Commission is looking at competition in the TV content market, with a focus on Sky TV.