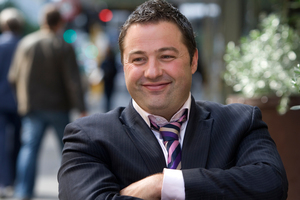 The worst-kept secret in television has been confirmed: Duncan Garner is leaving TV3 to be Radio Live's Drivetime host.
The longtime political editor will take up the role in December, and is being replaced by "protege", former Herald reporter Patrick Gower.
TV3 news boss Mark Jennings paid tribute to Garner's fearless approach to reporting during nine years in the Gallery.
He said Garner had annoyed a lot of politicians - and many powerbrokers in government would breathe easier knowing he was departing.
"I think one of Duncan's great skills was that while he has good relationships with many politicians, it never clouded his judgment when exposing the truth," Jennings said.
"He is the hardest working reporter I know."
Jennings said he'd had a long discussion with Garner about the move. "He wanted a change. He's done a long stint and it's an incredibly difficult job."
Garner will initially host the afternoon radio show from Wellington.
Jennings had learned a valuable lesson from TVNZ's long delay in naming a new political editor. "It's been chaotic over there."
TVNZ announced its new political editor on Friday: Breakfast host and former political reporter Corin Dann. Gower and Dann go head-to-head from the end of the year.
"The daily battle is with TVNZ and we have been winning that battle ever since I started at TV3.
"But the real war is with the politicians." Gower said.