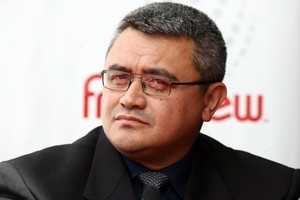 Nearly all Maori Television staff will receive a $1000 bonus in time for Christmas, at a cost of $150,000 to the taxpayer-funded station.
But chief executive Jim Mather said his staff - 150 are in line for the payment - were worth every penny.
Executives already have bonuses built into contracts and are not eligible. However, seven leaders including former TV3 newsreader Carol Hirschfeld, who is now a general manager at MTS, will share $145,000.
The announcement was made by presenter Julian Wilcox at the station's Christmas Party last Thursday.
Mr Mather said that in the past four years staff had been paid a $500 bonus, but a special one-off $500 payment was added to staff cheques to recognise increased workload and "tremendous" performance for the station's six-week Rugby World Cup coverage and Christchurch telethon fundraiser.
The station, which receives about $50 million of its funding from government agency Te Mangai Paho, as well as a direct government grant, could afford the increase because projections for the financial year included running a $32,000 surplus, Mr Mather said.
One TVNZ high-flyer said that while the amount might seem "peanuts" it was not a good look when those in the industry knew the contestable amount for Maori programming was not increasing, and the previous Government had cut jobs in the public sector.
"We've been told to tighten our belts, there's been cuts, cuts, cuts.
"If TVNZ was to turn around and everyone here get the same, there'd be a public outcry."