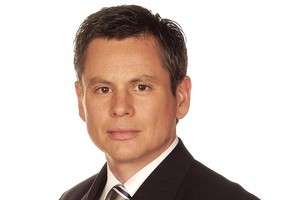 Elections under MMP are complicated enough, what with overhangs and strategic voting and who won't be seen dead with who.
Oh, do try to keep up!
With all that grisly political detritus, could someone please tell TVNZ we certainly don't need any more distracting clutter. The state broadcaster's manic coverage last night seemed to have so many anchors it was positively untethered.
Who was "dad": Guyon or Mark or Simon? It was uncomfortable to watch as it was hard to tell who was in charge. And someone certainly needed to be head prefect, since they had gathered a UN general assembly of commentators.
The panellists who had something interesting to say didn't get much of a chance to say it, and it was simply bemusing why some of the others, such as Te Radar, were there.
It was also a mystery why it was considered a valuable use of resources to send Petra Bagust out to interview ordinary punters. I could have done without hearing from some Auckland hipster that they voted for the Greens because "they were just a bit more me".
At least the person at TVNZ who did the graphics understood - the most informative was the one that looked like it had been drawn with a $2 Vivid marker on an overhead projector.
Over at TV3 things were both simpler and sillier. There was no question that this was John Campbell's show and he was at his most ma-arvelous, luvvie. "It's just a bloody shambles! Whoopsy-daisy! Goodness gracious me!"
But Campbell was still adept at wrangling his panel, which included wannabe anchor Paul Henry and national treasure Chris Trotter. Crisp political scientist Therese Arseneau got the chance to say about 10 times as much as her counterpart Jon Johansson over on TVNZ.
It was a relief that there was no strenuous striving for gravitas. But TV3 should have pulled the cringe-worthy John Key impersonator vignettes they kept playing in the early part of the coverage. Just keep it simple, stupid.