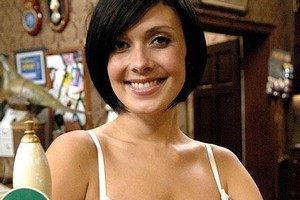 Love it or hate it, Coronation Street is back in prime time. But if you want to quit your Coro Street addiction, then TVNZ has done you a huge favour.
Many business training seminars and pop psychology fads are based on a theory that it takes exactly 21 days to break or form a habit.
TVNZ announced last week the long-running show would return to its traditional 7.30pm slot after 21 days of screening Coronation Street every week night at 5.30pm. From this week it will be showing on Thursdays and Fridays.
Stuart Sinclair is director of the New Zealand arm of global training and consultancy business FranklinCovey and is a big believer in the 21-day rule.
"It's long been understood that breaking or building new habits takes at least 21 days for that mental shift to transfer into physical behaviours," he said.
If people changed their behaviour dramatically over three weeks - as Coronation St viewers had been forced to - there was a strong likelihood those habits would become entrenched. Sinclair said people pleased to be free of the compulsion to watch Coro could take steps to avoid slipping back into their old ways.
"The advice would be to keep doing what you've been doing for the last three weeks. ... you've got something else to replace it and that new thing has clearly become a habit."
TVNZ said the prime-time placement on Thursdays and Fridays would allow more flexibility of scheduling for the early part of the week and for a Kiwi focus on Tuesday nights beginning in the New Year.