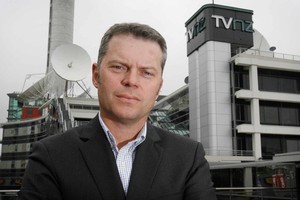 Television New Zealand has confirmed Anthony Flannery - its head of news and current affairs - has resigned.
TVNZ sources earlier said that Flannnery would be leaving after the election to take a senior role with the troubled Ten Network in Australia.
Flannery will join the network in January and will manage all Ten's news program on TV and online including Breakfast and the 90-minute news bulletins, The Australian website reported.
An Australian who was managing editor of the Nine Networks' breakfast show said his appointment and tabloid background raised eyebrows.
It followed a rambunctious period when Bill Ralston had the top job. His departure had been rumoured for a a long time.
Flannery's supporters say he has grown into the job and been popular with management. Critics say he has overseen a major deterioration in the role and influence of the news division at state TV under current chief executive Rick Ellis.
Flannery's tenure has coincided with a revival of some of its current affairs such as Close Up, but also the increased role of marketing influence culminating in the Paul Henry fiasco.
Read the report of Flannery's poaching by Australia's Network Ten in The Australian.