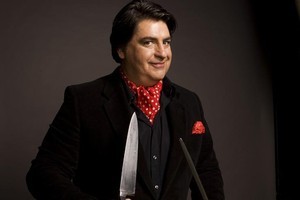 The protest against a decision by TVNZ to move Coronation Street to an earlier timeslot is gathering steam.
Television One is being hit with an avalanche of complaints after sidelining Coronation Street to show MasterChef Australia fives times a week in prime time.
An online petition has nearly 2,000 signatures as of 10.30am today, while the "Keep Coronation Street at 7.30pm" Facebook page has over 200 members.
It's been revealed that TVNZ is shifting the parental guidance-rated soap into children's viewing time - just as it steps into a new steamy storyline about a teenage lesbian affair.
Tonight's show will include a controversial lesbian kiss, and TVNZ acknowledges racier storylines are developing.
That could mean editing out some scenes when the show moves to its new 5.30pm timeslot on October 17, the state broadcaster said last night.
Head of television Jeff Latch insisted the change to 5.30pm might be only temporary to make way for 15 episodes of MasterChef. He had an open mind and - depending on the ratings - could move Coro back to 7.30pm.
He said he would watch reaction to the earlier timeslot "with interest".
But advertising commentator Martin Gillman believes the move will be permanent and is intended to be.
"You don't take a show from prime time and then bring it back.
"It is a risky move for TVNZ. I am loath to say that it will kill off Coronation Street because another soap - Home & Away on TV3 - thrives at 5.30 pm," said Mr Gillman, who admitted being a closet Coro fan.
Coronation Street's audience was strong but it had fallen and it was understandable TVNZ was looking for a show that rated better, he said.
"It has a very conservative audience and moving it from a slot it has had for the past 40 years is a big risk and you do not gamble with that - and it is never going to go back to peak time after that."
TVNZ said its research indicated that a lot of Coronation Street viewers had personal video recorders such as MySky or TiVo so could watch the show at their leisure. But Mr Gillman said only about a quarter of New Zealanders had a personal video recorder device and a lot of loyal viewers would miss out on the show.
A poll on nzherald.co.nz last night had almost 3000 votes, with 61 per cent saying Coro should not be moved. Sixteen per cent were not unhappy to see it go, while the rest didn't care about the lives of the Manchester folk.
TVNZ is hoping that putting MasterChef on each night will sweeten its ratings, but early signs are that it has left a sour taste with viewers.
There was a lot of negative reaction on the TVNZ website after the move was announced.
R. Tyrer was outraged: "5.30pm is a ridiculous time and to add insult to injury you put on the MasterChef programme instead.
"No wonder we have obesity problems when everyone is so obsessed with food. Too many cooking programmes!"
Lordyme said: "If you want viewers to tune out - well done."