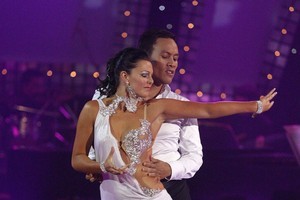 TVNZ has been forced to reveal the $400,000 it has earned over three years from text-in polls.
The figures show that revenue fell away dramatically in the past financial year, dropping from $220,223 to $57,280.
The broadcaster was ordered by the Office of the Ombudsman to disclose the amount, eight months after citing commercial sensitivity in refusing a Herald on Sunday Official Information Act request.
TVNZ spokeswoman Georgie Hills said the drop was caused by viewers turning to Facebook and Twitter to give feedback.
"It also reflects the different programmes that may have come and gone," Hills said.
The majority of the revenue is believed to come from text message polls from shows such as Close Up and Good Morning.
TVNZ would not say how much money was gained by each individual show as it could breach agreements with telcos.
All text message revenue from Dancing With The Stars went to charity.
TVNZ issued its year-end financial statements on Friday, posting an after-tax profit of $2.1 million through a 6.5 per cent increase in advertising revenue. That compared with an after-tax loss of $26m the previous year.