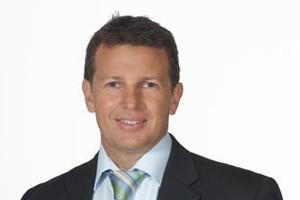 TVNZ bosses say they want their reporting to be squeaky clean after pulling an item by correspondent Steve Marshall before it aired this week.
The story from TVNZ's Australian-based reporter Marshall was pulled at the last minute after TVNZ news bosses noticed that a story he had "revoiced" was similar in places to the original foreign-sourced report.
Revoicing is where a Kiwi staffer voices film from overseas, perhaps adding NZ context.
A source said Marshall was in no trouble, and it was nothing like the Kate Lynch saga, where she was demoted after doing a piece for Close Up which was identical to one on American network ABC.
In a statement, TVNZ said a "review" was going on into the way overseas footage was used in news stories.
Marshall could not be reached for comment.
TVNZ spokeswoman Georgie Hills said: "This is a non-issue because no story went to air."