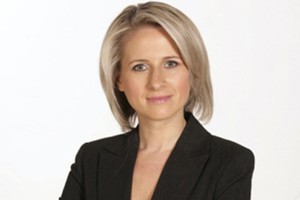 A TVNZ journalist at the centre of plagiarism allegations could not have acted alone, according to media commentators, and has been "made a scapegoat and hung out to dry" by the company.
But others say there is no room for "lazy journalism" in the industry and the network's disciplinary action was fair.
In July, Close Up ran a story by Kate Lynch entitled Made in New Zealand. The piece was virtually identical to a report the American network ABC aired in January.
An on-air apology followed and the matter was investigated by TVNZ bosses. As a result, Lynch has reportedly moved from her Close Up role to Tonight.
It is not uncommon for media to "match" and "localise" stories from overseas, but journalists are expected to glean original content for their own versions.
Commentator Dr Brian Edwards said after the similarities were made public that the Close Up story was a frame-for frame, word-for-word duplicate and "at best, it's lazy journalism".
But this week Edwards, who knows Lynch "well" after giving her media training, took to his blog saying she had been made a scapegoat for a failure of oversight by TVNZ.
Edwards said Lynch's editorial judgment failed her, but he did not believe "for a moment" she acted alone.
"I would be astonished if the programme's producer and director were not shown the rough cut of Lynch's story, were not sent a detailed rundown of the final cut, and had not received a copy of the to-camera and voice-over script. And not a peep from anyone," he wrote.
"What this entire debacle reveals is an appalling lack of oversight at all levels in the organisation. Lynch may have made an error of judgment, but against a background where her employer and her immediate superiors considered what she had done was something she and they were 'perfectly entitled to do' ... And only Lynch has paid the price."
Media trainer and former TV journalist Janet Wilson said Edwards' comments were wrong. "I think that's bollocks. I think it's really clear-cut. If you copy a story, not only word-for-word but frame-for-frame, could you be accused of plagiarism? Yes. I think that's the answer. If I was a news producer, as I have been, and that person was in my employ, I would feel that they were entirely entitled to do what they've done. In fact my view would be, that person should no longer work for the organisation. I think TVNZ have been incredibly fair to allow her to keep her job."
Commentator Jim Tully said it was "extremely difficult" to believe Lynch acted alone, and hoped anyone else involved had been dealt with at an appropriate level.
Yesterday, Lynch did not return calls and TVNZ said it was an employment matter and wouldn't comment.