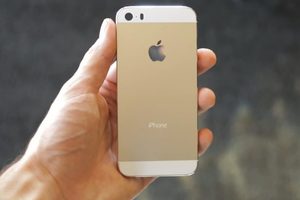 Kiwis eagerly awaiting today's iPhone announcement may see a low-cost version of the popular device, says a telco expert.
Months of speculation and rumour will end today as Apple unveils a new gadget.
Apple is expected to reveal the product this morning - widely believed to be an upgraded iPhone - and when it's likely to go on sale in New Zealand.
Telecommunications Users Association chief executive Paul Brislen said Apple was known for surprising consumers, but there had been talk of a low-cost model being developed.
"If it is an iPhone that they are launching, and it is a little bit out of sync with their iPhone launch cycle, it will probably just be an update of the existing iPhone, but they may surprise us. There has been a lot of talk about a low-cost model based on the earlier iPhones, much in the way that they do with iPods."
Apple is known for its unexpected and cutting-edge developments, he said.
"You never can tell with Apple, that's the beauty of watching them, they come up with all kind of things you least expected."
Rumours are rife that the tech giant was working on an iPhone 5S with features including a fingerprint scanner instead of a lock code; that it will come in gold rather than the usual black or white; and that it will have a top-of-the-line chip that will allow it to run up to a third faster than its predecessor.
It is expected the new gadget will be sold with the technology giant's revamped mobile software, iOS 7.
Mr Brislen said New Zealand was usually in the first lot of countries to get new devices, though in small amounts that kept demand high.
The new system, which will automatically update apps installed on the device, can be downloaded on the iPhone 4 and later models, as well as on the tablets beginning with the iPad 2.
Apple has never waited longer than a year to update the iPhone, which has generated US$88 billion ($109 billion) in revenue during the past year, and typically rolls out its latest product at this time of year.
This year's refresh of the iPhone line may address the growing popularity of cheaper Android phones.