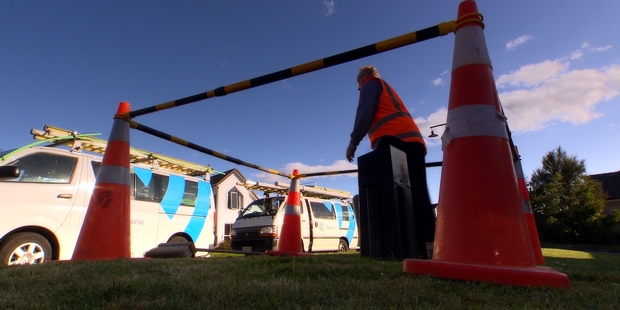 Chorus' proposed changes to wholesale broadband services are likely to breach "good faith" terms set by the Commerce Commission, according to a legal opinion obtained by the regulator.
The Commerce Commission earlier this year said it was investigating a Telecom complaint that Chorus' proposed changes could breach the Telecommunications Act.
The complaint was contained in a submission from Telecom, which has since changed its name to Spark, on Chorus' proposed new broadband services.
These new services - called Boost HD and Boost VDSL - are designed to compete with a regulated unbundled bitstream access service (UBA) which Chorus provides.
UBA is a service allowing internet retailers to provide broadband to customers over Chorus' copper network without needing to have their own equipment in a telephone exchange. The commission sets the terms of this service and its price.
Telecom, in its submission to the commission on the Boost services, said Chorus proposed to significantly degrade the service performance of regulated UBA.
"Chorus now proposes to contemporaneously degrade the performance of the regulated UBA service by imposing an artificial cap on the available throughput of 250kps [kilobits-per-second] per line for the regulated UBA services in order to create the commercial space for the Boost products.
This amounts to a significant degrading of the service performance of the regulated service...," Telecom said.
The commission said today it had received external legal advice - from Queen's Counsel David Laurenson and lawyer James Every-Palmer - that the proposed changes would likely breach terms requiring the infrastructure company to carry out obligations in good faith.
The commission is seeking views on this legal opinion, it said.
A statement from Chorus this morning said the legal advice "appears to be inconsistent with the regulatory guidance that is available".
"Chorus looks forward to responding to the legal advice on 18 September 2014 and will consider releasing its legal advice," the company said.
Independently of the Spark complaint, the commission is required to assess whether the Boost services are materially different from the regulated UBA service and can be priced separately.
Telecom and Chorus split in late 2011 so the network company could take part in the Government's ultra-fast broadband scheme.