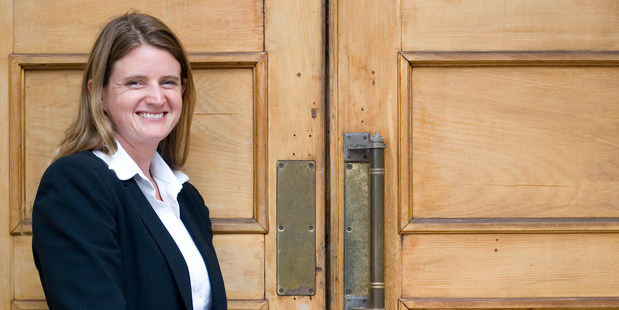 Entrepreneur Christina Domecq launched her latest business, Ora, at an event last night that included an address from Economic Development Minister Steven Joyce.
The cloud-based business service aims to provide analysis and support for SMEs in real time, something Domecq said will save owners and managers hours on mastering business techniques and digital strategies, helping them "achieve more with less effort".
"As soon as business owners sign up to Ora for free, they are provided with a live map of their actual market and a set of deep insights," Domecq said.
"Based on this, Ora's team of experts provide the best growth solutions matched to their specific business needs." Ora combined cloud software with a number of key partners including Xero, Vend, MYOB and Westpac to provide insights and support from industry experts, Domecq said.
"Ora tracks everything for you - all your digital, print and broadcast channels - and integrates with accounting and banking services," she said.
"For the first time you can actually see whether every dollar is working or not, and make smarter decisions."
Domecq is a descendant of the Spanish sherry making dynasty House of Domecq, and faced controversy in Europe over her voicemail to text transcription company Spinvox.
Spinvox marketed itself as having revolutionary technology that converted voicemail into text messages.
But in 2009 an investigation by the BBC reported many of the messages were being transcribed by call centre workers, which raised privacy issues.
Asked by the Herald in 2012 about Spinvox's transcription issues, Domecq said: "The voice recognition world always has human interface at all times."
The company - which raised more than US$200 million from investors including Goldman Sachs - was sold to its US rival, Nuance, for US$103 million.
Domecq has been involved in a number of New Zealand firms including Harmoney, Stolen Rum, Umajin and THL as well as sitting on the advisory board of the Localist.
Domecq said she was excited to be helping to provide business solutions for SMEs, and hoped to be able to expand the business globally.