Venture capitalist Tim Draper has been identified as the single winning bidder for a cache of bitcoins at a US government auction, part of a larger pool of the virtual currency seized from the Silk Road website.
Draper, the co-founder of investment firm Draper Fisher Jurvetson, will work with startup Vaurum to help provide access to bitcoins in developing economies and use the about 30,000 bitcoins won in the auction as a source of liquidity, according to a statement that Vaurum posted on publishing service Medium on Wednesday.
"Bitcoin frees people from trying to operate in a modern market economy with weak currencies," Draper said in the statement.
"With the help of Vaurum and this newly purchased bitcoin, we expect to be able to create new services that can provide liquidity and confidence to markets that have been hamstrung by weak currencies."
The auction attracted 45 bidders, including New York brokerage SecondMarket, and 63 bids were submitted during the 12 hours of the auction on June 27, according to the US Marshals Service.
The agency, which said on Tuesday that it notified the bidder and transferred the money, didn't disclose the winner's identity.
The auction of 29,656 bitcoins, part of more than 144,000 the FBI transferred to US Marshals after shutting down the Silk Road marketplace and arresting its operator last year, represented a rare opportunity to secure a large cache of the virtual currency. While the actual price of the winning bid isn't known, the cache sold on June 30 was worth about $19 million at current exchange prices.
Vaurum is a Palo Alto, California-based startup that enables companies including banks and brokerages to trade and store bitcoins on behalf of customers. Earlier this year it raised $4 million in seed funding from investors including Draper, Battery Ventures and America Online co-founder Steve Case. Vaurum said it was incubated last year by Boost, which was founded by Tim Draper's son, Adam Draper.
Read also:
• Mai Chen: Regulators struggle with new technologies
• 'Bitcoin Jesus' calls the rich to a tax-free paradise
SecondMarket, Rangeley Capital, Pantera Capital Management, Bitcoin Shop and Coinbase all said they were among bidders in the auction whose offers fell short.
Dan Morehead, chief executive officer of Pantera, said that the spectacle of the US government auctioning bitcoins suggested that "supply creates its own demand."
"The publicity created a tremendous amount of demand," Morehead wrote in an email. "We had several large new players bid."
Because liquidity on the exchanges is low - a trade of 500 bitcoins can move prices - the auction offered a chance to avoid paying a premium. More bitcoins may be sold later, US Marshals have said.
The sale excludes bitcoins the government obtained from computer hardware owned by Ross William Ulbricht, who the US said ran Silk Road. The marketplace was an online bazaar where anonymous users allegedly bought and sold heroin, LSD, phony passports and computer hacking services. Ulbricht is contesting charges and filed a claim asserting ownership of the bitcoins.
The price of bitcoins skyrocketed in 2013 to $1,147 from around $12 as technologists and speculators flocked to the digital currency, before dropping sharply amid regulatory crackdowns in China, Russia and elsewhere. One bitcoin fetched about $644 on Tuesday, according to the CoinDesk Bitcoin Price Index, which represents an average of bitcoin prices across leading global exchanges.
Watch: The tech future of NZ banking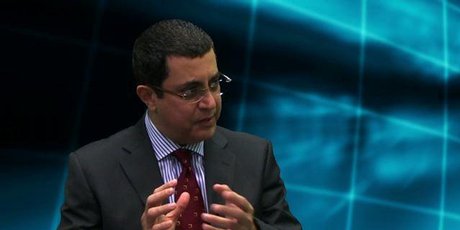 Bitcoins, which exist as software and aren't controlled by any single authority or country, emerged in 2009 out of a paper authored under the pseudonym Satoshi Nakamoto. Since then, retailers selling everything from hotel bookings to psychiatric services to luxury homes have started accepting bitcoins.
- Bloomberg