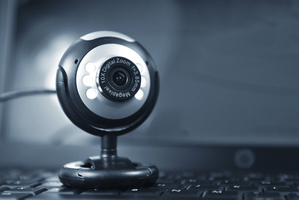 People watching a video feed of a woman playing an online game called authorities to report seeing a home invasion taking place in the woman's apartment, police said Monday.
Lt. Michael Pooley said a friend of the victim watching the video Monday morning local time saw two men with guns break down the 28-year-old woman's apartment door while she was playing the game.
"From behind her the doors gets kicked in. Two guys come in with guns," Pooley said, describing what was reportedly visible on the video feed.
Pooley said one man was still in the apartment when officers arrived. The man fled but one was taken into custody after a short chase, Pooley said.
Pooley says the other man remains at large.
According to Pooley, authorities elsewhere also got calls from other people who were watching the video feed and who also saw the break-in. He said dispatchers were trying to pin down details of those calls.
The 28-year-old woman and her 29-year-old roommate, also a woman, were not injured, Pooley said.
Pooley said he didn't immediately know the name of the game that the woman was playing, but KTVK-TV reported it was Dota 2.
-AP