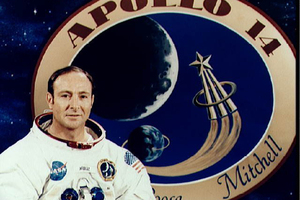 A miniscule copy of the Bible which has travelled to the moon is expected to sell for about NZ $70,000.
The tiny book, one of only a few objects to go into space twice, was sent into orbit with Apollo 13 in 1970.
When the mission went wrong and the trip to the moon was aborted, the astronauts may have used the Bible to pray.
it was recovered when they splashed down in the Pacific.
The lunar Bible, which can only be read by microscope, was sent back up the following year with Apollo 14, finally landing on the moon among the personal belongings of astronaut Edgar Mitchell.
it goes under the hammer at auction in Dallas on Wednesday.
- The Daily Mail