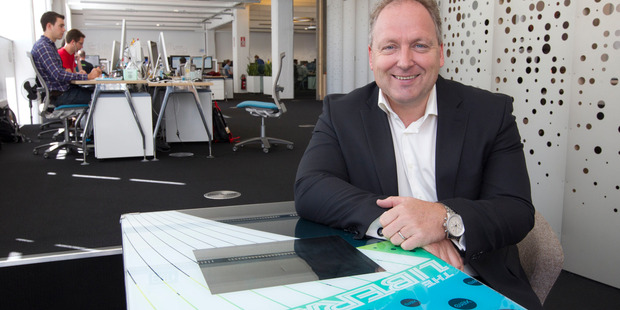 Xero chief executive Rod Drury says the company's $210 million of cash means it can ignore mounting concerns over technology stocks and continue to "drive its business".
Xero shares today fell as low as $29.50 today - their lowest point since December - and were this afternoon trading for $30.90 apiece, down 13.2 per cent.
Investors have hammered technology companies on United States markets in the past few days and dumped tech and biotech stocks.
The technology-heavy Nasdaq dropped 2.6 percent on Friday, its biggest one-day drop since February. It was down a further 1.4 percent Monday at 4,072.
Drury told the Herald this afternoon that the accounting software maker was "relatively isolated" from these adjustments because it had $210 million in the bank.
"The strategy of raising a large amount of money in October when the market conditions were really good has absolutely paid off and that means we can just ignore what's going on and really improve our business," he said.
Xero's share price has soared since it raised $180 million last year to fund United States growth and Drury said part of the strategy when raising those funds was to make sure the company had plenty of cash "in case the market conditions changed".
"So that means we don't have to worry about having enough cash and all those sorts of things, we're in the fortunate position of just continuing to drive our business. In fact, in the short term the positive thing is it makes it harder for anyone else to get funded," Drury said.
"Share prices go up, they go down. We try not to get too excited when they go up and try not to get too excited when they go down," he said.
The Xero co-founder was very comfortable with how the company was tracking in the US, where it had 18,000 customers as at March 31.
"We have been in this business for the 8 years now, haven't really put a foot wrong and delivered on all of our promises so we feel very comfortable," he said.
"Our advice to shareholders, as we keep saying to them, is stick the stock in the bottom drawer for 5 years and let's see where we're at," he said.
Additional reporting: AP