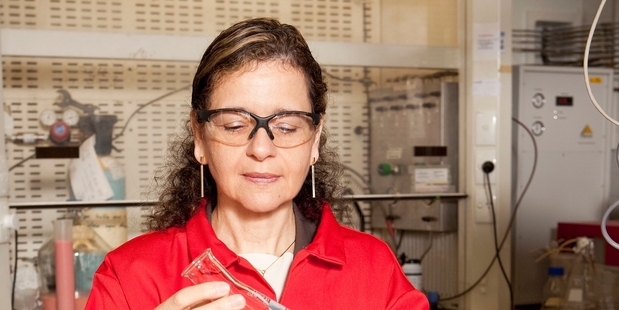 A New Zealand-based biotech firm with links to US President Barack Obama's re-election campaign manager is moving to North America.
LanzaTech has received $14.2 million in taxpayer funding, including GST, since September 2005 but announced yesterday it was shifting 30 employees from New Zealand.
A new Illinois hub will serve as the firm's research and development (R&D) centre with new investment there of more than $19.9 million.
LanzaTech captures carbon-rich waste gases from large industrial operations such as steel plants and uses microbes to recycle the waste gas. The company has grown steadily since its establishment nine years ago and last week raised $69 million in private sector funding.
LanzaTech is the low-carbon fuel partner for Sir Richard Branson's airline Virgin Atlantic.
In November, the firm became the world's first company to have its jet fuel certified by the Roundtable on Sustainable Biomass.
The World Economic Forum included LanzaTech in an elite group of firms "set to have a significant impact on business and society" in its 2012 Technology Pioneers awards.
The company had received multiple grants from US taxpayers before announcing its move yesterday.
Last year, the US Department of Energy provided $4.9 million in research funding.
The Illinois Department of Commerce and Economic Opportunity approved tax credits for LanzaTech worth an estimated $1.28 million over the next decade.
In New Zealand, LanzaTech's move seemed a surprise to the ministry which championed and helped bankroll it here. The Ministry of Business, Innovation, and Employment knew nothing about the move when the firm was holding internal discussions about shifting a week ago.
A spokeswoman for Science and Innovation Minister Steven Joyce said LanzaTech had received no significant grants since 2012 and the only active grant was for $88,000.
"In order to receive Government R&D grants in the future, LanzaTech would have to continue to undertake significant R&D in New Zealand," she added.
Labour's Energy and Resources spokesman, David Shearer, said LanzaTech was probably the most innovative Kiwi company of the past decade and its shift to Illinois was disappointing.
"The fact the ideas came out of New Zealand and the weight of the company is now moving offshore is a blow to us, and it will certainly limit the ecosystem we hoped would be developed in New Zealand around clean energy," Shearer said.
Obama's 2012 re-election campaign manager, Jim Messina, joined LanzaTech's board of directors in September last year.
Politico magazine said Messina was "building a political fiefdom through his deep ties to rich Democrats and a nexus of big-money operations" in an article comparing him to George W. Bush's former top political operative, Karl Rove.
LanzaTech insisted it was building on an existing US presence, and the move was unrelated to politics.
"So far we have only announced this internally so as to give our team as much notice as possible for the changes ahead," a LanzaTech spokeswoman said yesterday.
"We are still a privately held company and this decision has been taken for business and strategic reasons and has not been influenced by policies of the current or past Governments or political parties within New Zealand," she said.
The firm said it remained committed to New Zealand with some key facilities remaining here and it would continue to seek opportunities for R&D and commercial projects locally.