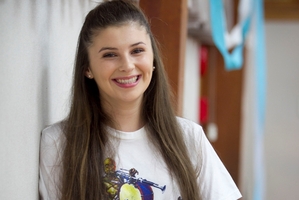 Like the bubonic plague, Facebook will soon die out as users become immune to its influence, an American study has predicted.
John Cannarella and Joshua Spechler, from Princeton's mechanical and aerospace engineering department, predicted 80 per cent of Facebook users would abandon the site within the next three years.
Having compared the growth curves of epidemics such as the bubonic plague to those of online social networks, they forecasted that Facebook - which turns 10 next month and has nearly 1.2 billion monthly active users - will fade in the same way its predecessors MySpace and Bebo did.
They predict that by 2017 the site will have retained just one-fifth of its present online population.
Even New Zealand's most-followed Facebook user, Jamie Curry, whose Jamie's World page has almost 8 million followers, said she was moving away from the site.
"I'm hoping to be sort of off Facebook within the next year. I mostly use Twitter; I just post videos there [on Facebook]."
Her Facebook page continues to grow, she said.
The Twitter numbers for Jamie's World were 215,000, but that could change as more teenagers take up tweeting, she said.
She was also moving increasingly to YouTube, and had 740,000 subscribers.