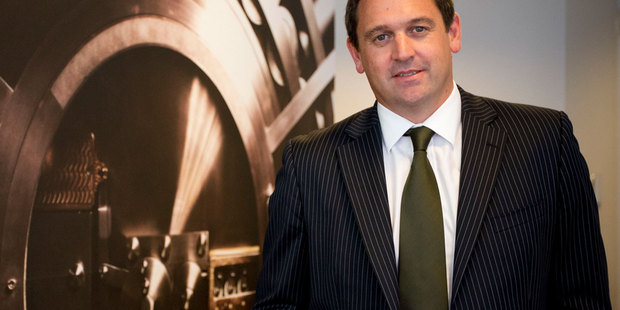 Wynyard Group has signed a global partnership deal with UK-based Arquebus Solutions to deliver gun crime intelligence software for the law enforcement market.
The Auckland-based security software company's shares are up 19 percent today on the news, recently trading at $2.98 just after 2.00 pm and have soared 110 percent in the past two weeks on optimism about the global growth prospects for its intelligence software.
The booming tech company's favourability has been likened to younger Palantir Technologies, the US-based intelligence gathering software developer, and is part of the security specialist tech stock in favour across all markets, Forsyth Barr analyst Blair Galpin said.
"Wynyard is part of the whole sector that's quite hot," and the shares could continue to rise up towards $4, Galpin said. "That's the sort of level people are talking about.
There's still room to move in terms of how far it can go, who knows what these stocks might do."

Wynyard's crime analytics software collects and organises data from any source and uses algorithms to uncover people, relationships and events of interest.
The software connects data from sources such as ballistics comparisons that creates images of bullets and cartridge-cases, national gun registers, person-of-interest and intelligence databases.
It is designed to allow law enforcement agencies to quickly connect ballistics-related data from bullets and cartridge cases to known offenders, organised crime networks or terrorists.
Arquebus director Matt Lewis, said using Wynyard's crime analytics to integrate bullet and cartridge-case matching capabilities with international and local crime data sources created "a compelling crime fighting solution".
"The challenges in countering the global problems associated with national and trans-national gun crime are great.
"This is a significant and growing market and our initial focus will be on supporting clients in the United States, Europe and the Middle East," said Lewis.
Wynyard Group managing director Craig Richardson, said the use of technology to map and create images of bullets and cartridges for identification and matching is a capability becoming more common in law enforcement agencies around the world.
"With Arquebus' expertise and tradecraft, our solution can help law enforcement officers rapidly identify persons of interest, surface intelligence, gather evidence to solve crimes where firearms have been used and disrupt trafficking," Richardson said.
Earlier this month Wynyard announced it had signed on United Arab Emirates money exchange GCC Exchange as a client for its anti-money laundering software.
Thailand's Customs Department is also using Wynyard's software to fight drug trafficking, crime and corruption.
"These tech stocks have got to keep delivering to forecast, and hopefully over-delivering. Their share price gets punished if they fail to deliver - as in the case of Diligent," Galpin said. "They live and breathe on their last announcement."
Last week, Wynyard said it met its 2013 sales forecast $21.5 million, equating to about 62 percent revenue growth. Wynyard's offer document projected 2014 revenue of $27 million.
Wynyard shares closed at $2.50 on Friday, up 32 percent for the week. The shares traded at $1.15 at the company's initial public offering in July last year.
with BusinessDesk