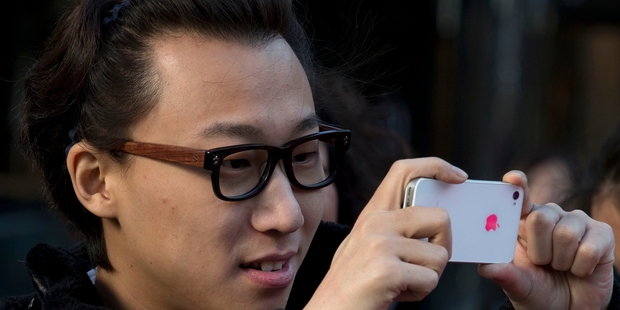 Apple says it has no "back door" in its products after a security researcher and a leaked document suggested the US National Security Agency had unfettered access to the iPhone.
Apple said, in an email, it "has never worked with the NSA to create a back door in any of our products, including iPhone".
The statement added that "we have been unaware of this alleged NSA program targeting our products".
Security researcher Jacob Appelbaum described the NSA program based on a purportedly leaked document about NSA access to the iPhone, in comments made in Germany.
Appelbaum told a security conference in Germany that the program called Dropoutjeep allowed the NSA to intercept SMS messages, access contact lists, locate a phone using cell tower data, access voice mail or activate an iPhone's microphone and camera.
He described it as "an iPhone back door" that allowed the NSA to access any iPhone. The documents were also described in the German newspaper Der Spiegel.
Security researcher Graham Cluley said, in a blog post, that the document "does not mean that the NSA has complete control of your iPhone" because physical access to the device would be needed.
Cluley also noted that the document dates from 2008.
"Let's hope that Apple has improved its software's security since 2008. "And, if it's not true, we've all got a huge problem," he said.
- AFP