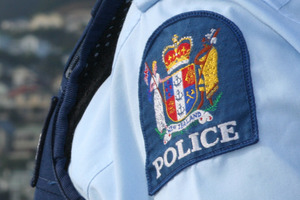 A police 'most wanted' website aimed at tracking down criminals is being utilised by fewer than half of New Zealand's police districts almost 18 months after it was launched.
The police said last November that while 5 of the 12 police districts were using the online crime-fighting tool, the other 7 districts would follow suit "within the next month".
They hailed the site - which can be found here - as a great success in hunting offenders on the run and a "valuable tool in locating or identify persons who are sought".
"It has generated considerable attention from both the public and the media," a spokesman said.
But a year on, and only Central, Counties Manukau, Eastern, Waikato and Wellington are posting pictures of wanted criminals. With around 17,000 people at large throughout New Zealand who are wanted on arrest warrants, only 31 currently have their photograph and details up on the site.
New Zealand Police said the site was fully operational and it was up to each district whether they wanted to take part.
A spokeswoman said the most wanted page is "just one tool available" for officers trying to track people down.
"Districts may also decide to use other online mediums such as district, area or police community Facebook pages," she said.
"This decision will be made by determining which is the best channel to reach those that may have information regarding that individual."
Christchurch Police, for example, prefer to use their own facebook page to get the public's help in finding offenders, even though one cheeky man left a string of comments on his own 'wanted' page while on the run, before being arrested months later.
The national most wanted site was launched in June last year. When it kicked off, National Crime Manager Detective Superintendent Rod Drew said the site would give police a "much broader audience of people with potential information about those we're looking for".
Local media and Police Ten 7 would still be used to help find offenders, but Mr Drew said criminals can move about quickly, so having a national site gave the police "extra eyes out there".
***
- Police districts using the 'most wanted' website:
Counties Manukau, Waikato, Eastern, Central and Wellington.
- Those not using it:
Auckland, Northland, Waitemata, Bay of Plenty, Tasman, Canterbury and Southern.
- APNZ