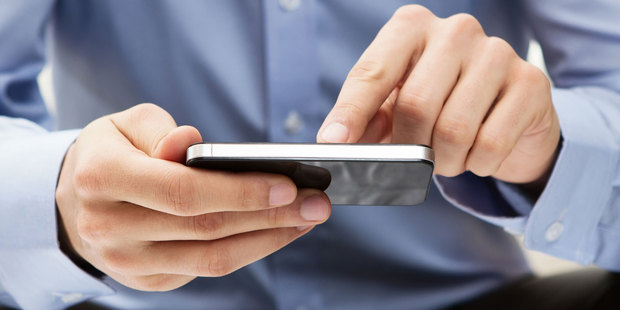 Spending on online advertising took off in the second quarter, soaring by more than 30 per cent from a year ago, according to figures out today.
The Interactive Advertising Bureau (IAB) spoke with about 40 major media owners and agencies in New Zealand to find out how much money was spent on online advertising in the second three months this year.
Results showed total spending in the quarter was $120.56 million, 21 per cent more than the first quarter this year and a 31 per cent jump from the same period last year.
Carried out in conjunction with PricewaterhouseCoopers (PwC), the research broke down online advertising into different segments, including classifieds, banner, search and directories, mobile, and social media.
By far the biggest growth was in mobile advertising, which surged by 73 per cent year-on-year and 15 per cent from the first quarter. However, at $1.12 million, this still only represented 1 per cent of the overall mix.
More than half of all New Zealanders now owned a smartphone, IAB said.
Video ad spending lifted to $4.37 million, up 20 per cent from a year ago and 49 per cent since the first three months of this year. IAB said 1.66 million Kiwis now watched video content online at an average of 96 minutes per week.
Advertising on social media sites such as Pinterest, Tumblr, Google+ and Twitter grew 17 per cent, from $1.72 million in the first quarter to $2.38 million.
That came as membership on Pinterest was up by 253 per cent from a year ago and Tumblr up 75 per cent, IAB said.
Chris Perree, a partner at PwC, said growth in online ad spending was being seen all over the world as people owned more devices and spent more time on them.
"Whatever the screen is, it's a vehicle to advertise on. The more devices, the more opportunity to interact with the consumer," Peree said.
Digital was undoubtedly becoming a greater area of focus, he said.
"What you've got is advertisers, business, etc.. seeing the opportunity to turn their advertising channel to online. They're becoming more attuned to what consumers are doing."
Other significant movement included 54 per cent annual growth in search and directories, and a 31 per cent growth in display ads from the first quarter.
The total online ad spend so far this year was $219.77 million, compared to $170.63 million at the same point last year.
Of the total online ad space, the biggest share belonged to search and directories, which made up 44 per cent. Classifieds represented 26 per cent of the mix, display made up 27 per cent, and social media 2 per cent.