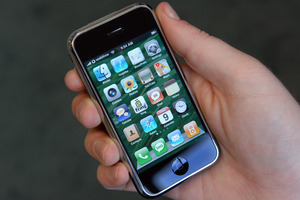 Apple has launched an inquiry and is offering to exchange third party iPhone chargers worldwide after a woman was electrocuted answering her phone in China.
Bride-to-be Ma Ailun, 23, suffered a fatal electric shock last month when she answered her iPhone 5 while it was plugged in and charging.
Apple has issued a recall of counterfeit or third-party iPhone, iPad, and iPod chargers from August 16, offering to replace them with Apple versions at a special rate of US$10 (NZ$12.60).
The exchange programme starts in China on Friday, before being rolled out to the rest of the world.
Apple Australasia spokeswoman Fiona Martin said they are working to roll the programme out "as quickly as possible".
Details specific to the New Zealand market will be made available on Friday next week, she said.
A company statement says anyone with concerns over their USB power adapters will be able to drop them off at an Apple shop or authorised dealer for them to be disposed of in an "environmentally friendly way".
A replacement adapter can be bought at the special rate.
"Recent reports have suggested that some counterfeit and third-party adapters may not be designed properly and could result in safety issues," a statement from Apple says.
"While not all third-party adapters have an issue, we are announcing a USB Power Adapter Takeback Program to enable customers to acquire properly designed adapters."
- APNZ