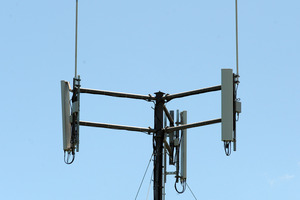 Having already upgraded chunks of its mobile network to 4G in several parts of Auckland, Christchurch and Queenstown, Wellington finally got its turn with Vodafone's 4G system now available in central Wellington.
Telecom has indicated that they will launch their 4G offering in October, starting with Auckland, while 2Degrees is to kick off its 4G network build in 2014.
Firing up a 4G capable Xperia SP showed 4G was available, and some informal speed tests revealed data speeds that embarrassed my home ADSL 2+ broadband connection with speeds ranging from a low of 21.6Mbps for downloads during peak periods through to a significantly faster 59.2Mbps for uploads later in the evening.
At the moment, Vodafone Customers pay $10 a month in addition to their existing plans if they want 4G and the relatively small data allowances are easily exhausted given the sheer amount of speed available. This said, competition from 2Degrees and Telecom should hopefully see this change for the better over time.
Vodafone list numerous 4G capable devices, including the iPhone 5, Blackberry Z10 and Sony Xperia Z and SP, iPad/iPad mini, Samsung Galaxy SIII, Samsung Galaxy Note II and HTC Windows Phone X.