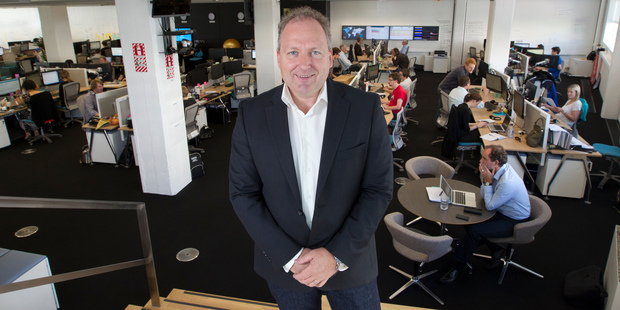 Xero received the top honours at this year's Hi-Tech Awards, while another cloud software company Vend also won in two categories.
NZX-listed accounting software firm Xero scooped up the company of the year award as well as the prize for over $5 million exporter of the year.
See a full list of the award winners here.
The judges at the awards' ceremony in Auckland on Friday night commended Xero, with one saying:
"Xero is executing the Web 2.0 playbook perfectly, blending brand building, product development, capital raising and value creation, and global expansion. Xero is the new benchmark for product-based tech companies in NZ".
Vend - which develops cloud-based technology for retailers and other businesses to accept payments, track customers, manage inventory - won the under $5 million exporter award and the innovative service product award.
"Vend's objective of 'moving every bricks and mortar retailer onto the cloud' and its execution of a strategy to achieve this goal impressed us. With thousands of retailer customers in more than 100 countries, Vend is well on the way to being a real NZ IT success story and has plenty of growth left in it yet," the judges remarked.
This year's awards, which were judged by a 50-strong panel, received a record number of first-time entrants.
The awards were great sign for the New Zealand technology industry, said NZ Hi-Tech Trust chair Wayne Norrie.
"It's exciting and gratifying to see a whole new generation of Kiwi technology companies coming through and achieving at this level..they represent a strong and vibrant future for what is an increasingly important industry for the country," he said.
Judges for the awards included Apple co-founder Steve Wozniak, Google's director of engineering in New York Craig Nevill-Manning and a series of high profile New Zealand ex-pats.