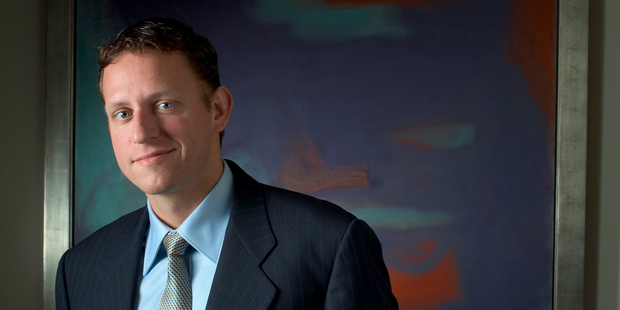 Facebook billionaire and venture capitalist Peter Thiel is backing a group of talented young entrepreneurs to skip college and start up their own companies.
Thiel, who has invested in a number of New Zealand tech projects, today announced the names of 22 college dropouts and current high school seniors as his latest batch of Thiel Fellows.
Through the programme, each fellow will receive US$100,000 over two years to pursue scientific and technical projects and learn about entrepreneurship.
Applications for this year's fellowship came from 49 different countries and among those selected were under-20-year-olds from China, Singapore, Germany, India and the UK. The majority were from the US.
Since launching two years ago, the 20 Under 20 programme has spawned more than thirty companies and raised US$34 million in outside funding.
"When we created the fellowship more than two years ago, our intention was to help a small number of creative people learn and accomplish more than they might have otherwise," Thiel said in a statement.
"To their great credit, they have exceeded our expectations, and inspired people of all ages by reminding them that qualities like intellectual curiosity, grit, and determination are more important than a degree in determining success in life."
Thiel co-founded online payments company PayPal and was also the first big investor in Facebook, turning his initial $500,000 investment into more than $1 billion.
He owns a house in Queenstown and last year sold his home in Parnell, Auckland. It was understood he was looking to buy another in the City of Sails.
Through his venture capital fund, Valar Ventures, Thiel has invested in Kiwi tech companies like Xero and Booktrack.
He was also among a group of high-profile investors who attempted to build the now-defunct Pacific Fibre, a 12,950km fibre cable between Auckland, Sydney and Los Angeles.
Thiel runs most of his philanthropic activities through a non-profit foundation called the Thiel Foundation.
Projects to be pursued by this year's fellows include robotics, telecommunications, game development, neuroscience and fashion.