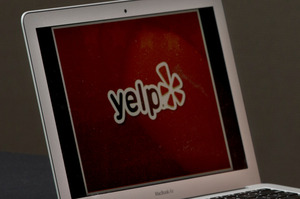 A marketing executive is being accused of posting a negative online review of a rival company's new app.
A reviewer identifying themselves as Richie Bramley gave an app from online directory Yelp a one star rating on Wednesday, writing "What's the point? Localist app is way better''.
Bramley identifies himself on his LinkedIn profile as a marketing executive for New Zealand Post-owned online directory Localist, a rival of Yelp.
He refused to confirm whether he made the post when contacted by the Herald on Sunday on Friday.
"This has been handled internally by Localist. You will see it has been removed. It was not something we intended to happen and we are looking to move on from this."
Bramley, whose brother Joe was a member of disbanded Kiwi music group Betchadupa, would not comment further and told the Herald on Sunday to contact Localist's media spokesperson.
No one answered the phone at Localist's Auckland office. An email to New Zealand Post's media team was not answered.
San Francisco-based Yelp launched its New Zealand website on Thursday. Like Localist it combines listings of companies with user-generated reviews of businesses and makes money through advertising. No one from Yelp would speak about the review.
Geekzone founder Mauricio Freitas posted the review on his blog. "The first Yelp app review from a New Zealand customer is out - and it's not good. Except, of course, if you discount the fact the poor one star review comes from the competitor's marketing department.''
Freitas also tried to contact Localist, but was "stonewalled'', he said.
He had seen the same type of behaviour on Geekzone, a technology community website, a few years ago.
"It was mainly between [staff from] the two big telcos. It's not something we've seen lately.''
Geekzone had six moderators and posts like the one alleged to have been made by Bramley were usually easy to spot.
"Even if they use a username unrelated to their name, something will end up giving it away, their IP address, email address. Usually after a quick look on Facebook, Twitter and LinkedIn, within five minutes you end up finding the whole life of this person. It's very easy.''