Yelp combines online listings with user-generated reviews of firms and earns revenue from advertising.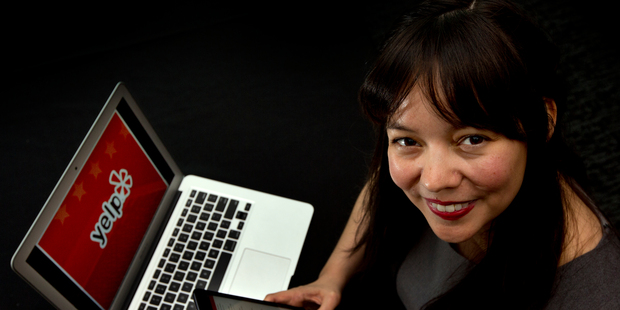 Online directories service Localist says it's on the cusp of breaking even, almost two years after its June 2011 launch, but the state-owned internet start-up may be given a run for its money now an American competitor has set up shop in this country.
San Francisco-based Yelp, which listed on the New York Stock Exchange last year, launches its New Zealand website today. Like Localist, it combines online listings of companies with user-generated reviews of businesses - ranging from cafes and restaurants to doctors and plumbers - and earns revenue from advertising.
Localist is a subsidiary of government-owned New Zealand Post and went 100 per cent digital last year after a foray into print directories.
Other New Zealand websites operating in a similar space to Localist and Yelp include dineout.co.nz and menus.co.nz.
Yelp's vice-president of new markets, Miriam Warren, said the firm faced competitors in every new country it entered.
Since its 2004 launch in the United States the business has established a presence in 20 overseas markets, including Australia, France, Canada and Spain.
"Our competition is anything in the local search space - that would include magazines, blogs and directories," Warren said. "There are numerous competitors in the market but we are coming to New Zealand because we think there's a hole that we can fill."
Yelp, whose shares have gained 73 per cent since its March 2012 IPO, registered 100 million visitors globally in January this year and says 36 million reviews have been posted on its website - which offers a mobile app that operates in both Google Android and Apple iOS formats - since its launch.
Localist chief executive Christina Domecq said Yelp's arrival in New Zealand was a validation of the growing value of the marketplace.
"With more than 80 per cent of Kiwi consumers making buying decisions online and only 35 per cent of local businesses having a meaningful online presence, it's not surprising that there will be other businesses in that market," Domecq said.
"The Localist platform provides a different consumer experience from other players in this market."
She said more than 400,000 consumers were now engaging with over 100,000 businesses each month on Localist, which is also available on Android and iOS mobile apps, while revenue had shown healthy growth over the past year.
The company was expecting to break even in the next month or so, Domecq said.
Last year New Zealand Post impaired $13.3 million of a $26.5 million loan it had provided to Localist.
New Zealand Post has been raising capital for Localist and a spokesman said the firm "continued to be in discussions with interested parties".
Warren said Yelp had hired a team of "scouts" in New Zealand to ensure the contact details for businesses in the directory were correct, write the first reviews and take the initial photographs that will be published on the website.
"As you can imagine ... a review site that's completely empty when it launches is not very interesting," she said, adding that from now on it would be up to users to generate the review content.
Warren said Yelp would focus on the Auckland market, but it would be available everywhere.
Yelp was founded by its current chief executive Jeremy Stoppelman and Russel Simmons, who previously worked for online payment service PayPal.