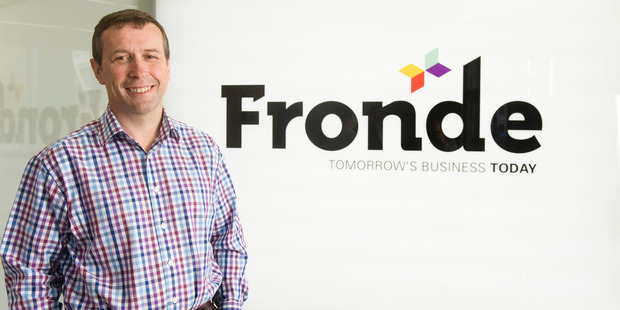 New Zealand IT services firm Fronde has expanded its presence across the Tasman through the acquisition of an Australian technology business.
The Wellington-based company has not disclosed the price it paid for OnlineOne, which specialises in NetSuite resource planning products and has developed cloud-based business management systems used in a number of sectors including e-commerce, distribution and accounting.
Fronde said the acquisition would enhance its cloud - or software as a service - offering to Australasian businesses.
"As well as expanding our footprint into Victoria and Queensland, this acquisition will increase Fronde's NetSuite capability in Australasia and will enhance our ability to accelerate our clients' business goals through cloud integration," said chief executive Ian Clarke.
He said Fronde had enjoyed a long relationship with OnlineOne.
As part of the acquisition, OnlineOne co-founders Don McLean and Craig Traub have given long-term commitments to Fronde and will report directly to Clarke.
McLean has been made general manager of sales in Australia, while Traub has been appointed general manager of operations.
Clarke said the acquisition was not related to advice given to Fronde shareholders earlier this month that they not sell their shares. The company, whose shares are traded on the Unlisted share trading platform, advised investors not to sell their holdings after the firm provided information to another party that wasn't publicly available.
"The board is aware the disclosure of this information may result in a potential transaction which could affect the value of your shareholding," Fronde said in a statement.
In a media report director Wayne Norrie played down speculation of a takeover bid, saying that was "unlikely".
Yesterday, the company said it would update its advice to investors when more information became available.
Fronde, which has annual revenue of more than $40 million, employs around 320 staff across offices in Wellington, Auckland, Melbourne and Sydney.