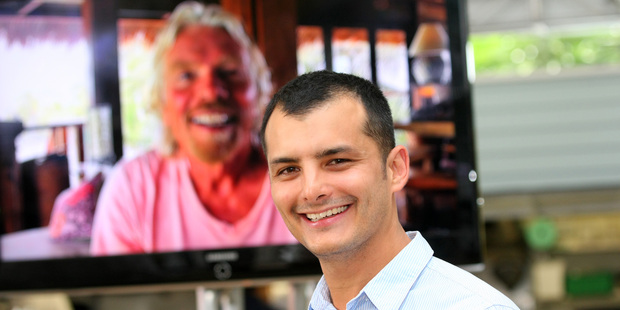 Tech entrepreneur Derek Handley is hoping to reveal expansion plans for his newly listed online advertising business Snakk Media within months.
Snakk Media late yesterday revealed details of its share purchase plan where it hopes to raise up to $2 million to expand its sales team, explore strategic investment opportunities and expand into new regions.
So far the business has been focused on the Australian market but Handley said he was looking at a short-list of regions where it planned to focus next.
"We will have a good idea on it within a few months."
Handley said the company may consider another capital-raising within 12 months if it firms up its expansion plans and there is a need for more money.
The share purchase plan is only open to investors on its register as of May 1 and will be open from May 6 to 21.
The shares are being sold at 12c, a discount to the 15c they last traded at on the NZAX.
Research company Edison has valued the business in the range of 10.9c to 20.6c but said it had difficulty valuing Snakk due to the early stage of its existence, removing a 25 per cent bid premium would put the top end of the range at 15.5 cents.
"The company is at an early stage of its development and valuation is highly subjective," the Edison report said. "In our view, these methodologies fail to reflect management's ambitions to realise the group's underlying potential."
The capital raising coincides with several other major market events including the listing of Mighty River Power on May 10, the back-door listing of the Mad Butcher on May 8 and a proposed capital raising and listing of technology company SLI Systems.
Handley said he was not concerned about the competition.
"It's a really different proposition from Mighty River Power. Snakk Media is about high growth and high risk opportunities. I'm sure there is more than enough money on the sidelines to go around."
Snakk listed on the NZAX last month at 6.5c but did not raise money at the time. Its third quarter sales accelerated to $1.44 million in the final three months of 2012 from $686,000 a year earlier, exceeding the $1.22 million it made in the first six months of the financial year.
The company makes money by aggregating publishers' ad space on mobile devices and matching it to advertisers' demand.