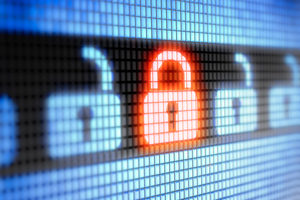 A computer security expert is urging small businesses in New Zealand to step up their computer protection against online fraudsters.
New research by the Symantec Corporation, which has just published its latest Internet Security Threat, shows 62 per cent of emails received by Kiwis in March were spam.
Transport and utilities companies and manufacturing firms were the top two types of businesses targeted by scammers in search of intellectual information they can sell on.
Peter Sparkes, director of managed security in Asia Pacific and Japan for Symantec, said small businesses often have no idea they are being targeted and need to improve computer protection to make themselves less vulnerable to attack.
"Roughly 40 per cent of New Zealand's small business economy is at risk to cybercriminals and this matches the global threat level," he said.
"The research shows we are seeing big changes and more and more smaller companies are being targeted and many don't even realise they are vulnerable."
Mr Sparkes said the new trend was called leap frogging, in which small companies connected to larger companies were targeted.
"Sales and marketing companies are also very much at risk because they will hold intellectual data which will be the key to their success."
He also warned that fraudsters were using data from social media sites to build up an image of people who worked for these small companies and they used the information to target businesses with spam.
Sparkes said data theft was becoming more sophisticated and businesses needed to know how to protect themselves.
"Managers and owners need to liaise with their IT management companies and find out the best ways to protect themselves and must use the technology they have to the best advantage.
"Overlapping security programmes are good and businesses must also make sure they are using all functions available on their defence equipment."
Sparkes said he couldn't put a monetary figure on the losses for New Zealand businesses but it would be more of an "indirect effect".
"It's not always a monetary cost that effects the organisation. Some businesses don't even know they have been targeted. The main harm is the indirect cost on their reputation and the intellectual property they own which has been the key to their success. This can be the ruin of many small businesses."
- APNZ