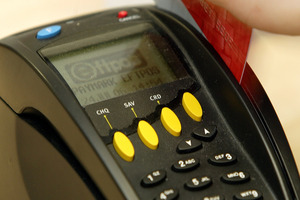 A power outage has shut down some Eftpos terminals in Auckland this morning.
The outage at Telecom affected an unknown number of its customers, causing connectivity to be lost for a period.
A Telecom spokeswoman said the "minor power issue" had been resolved.
She said Telecom was still calculating how many customers, including Eftpos terminals, had been affected.
The problem was resolved shortly after 10am, she said.
A spokeswoman for Paymark, which operates most Eftpos terminals, said its "network is [now] operating as normal".
- APNZ