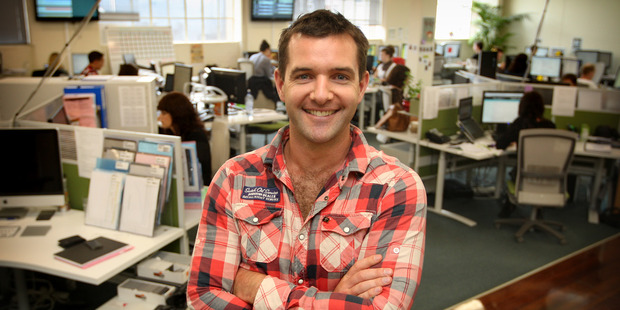 The co-founder and chief executive of daily deal website GrabOne is planning to take a well-earned rest after he leaves the company next month.
Shane Bradley established the business as a 50/50 joint venture with New Zealand Herald publisher APN News & Media in 2010.
APN went on to acquire 100 per cent of GrabOne - which boasts a 75 per cent share of the daily deal market - last year.
Daily deal websites offer users hefty discounts on everything from haircuts to dental work and three-course dinners.
Bradley, 35, said he had founded his first company - an aluminum window business - when he was 18 and had not had much of a break since.
"It's been 16 years of 70-odd hour weeks back-to-back and not much downtime," he said. "I want to spend some more time with my kids."
APN said Bradley had led the company to a profitable, market-leading position, and would stay involved with GrabOne as an adviser after he stepped down from the top role.
Vaughan Magnusson, who has been chief financial officer and a key member of the daily deal firm's leadership team since its launch, will take over as chief executive.
Bradley said he was most proud of building the team of 130 staff that operates the business today, as well as fending off competition and retaining GrabOne's market-dominating position.
"For a group buying business I think we're up there with the world's best.
"I certainly think we're the best in Australasia by a long margin in terms of customer satisfaction and the sort of revenue we do," he said.
"That's all down to the quality of the staff."
GrabOne New Zealand posted earnings before interest and tax (ebitda) of A$1.2 million in the six months to June 30, 2012, and that figure was expected to double in the second half of APN's financial year.
APN reports its full-year result on February 21.