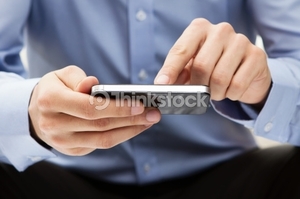 While increasing numbers of people are moving to internet-friendly smartphones, many have yet to come to grips with the security issues around accessing their bank accounts via mobile, says one security expert.
Andy Prow, managing director of Aura Information Security, a firm which consults to the banking industry, says people protect their keys and wallets but that often does not extend to their phone.
"They leave it lying around and yet their phone can now be used to access their accounts."
Prow estimates 90 per cent of standard phones would have no security, allowing someone who picked one up to go straight into a person's email.
Once in the email, passwords could be reset, allowing access to Facebook and banking, he says.
There were also issues with downloading apps.
"It's fine if you just use your phone for general entertainment but a lot of the apps are pretty insecure."
Prow says he has seen some gaming apps which can record which keys were pressed on the phone and that an overseas bank had been targeted by game software that tapped into emails.
Those types of problems have yet to emerge in New Zealand but it is only a matter of time, he says.
Prow predicts overseas banks will be targeted first and says that is an issue as the major banks in New Zealand are all overseas owned.
Prow says people need to decide if their phone is going to be used for entertainment only or for accessing email and banking.
"As soon as they decide to use online banking, treat it as such - be careful of what you install."
Phone users should also set up tracking of their phone in case it is stolen, he says.
"These are all things people should do, but it tends to only happen in corporate land."
Tnzh
Prow says banks can help protect their customers by uploading a video on internet banking safety on their websites. Tamsyn Parker

Mobile safety
• Install a pin on your phone.
• Update the software of your phone regularly.
• Be careful of the apps you download.
• Make sure any anti-theft devices such as Find My Phone are turned on.