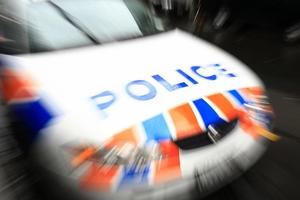 Bay of Plenty Police are going to live-tweet their New Year's Eve night, giving followers a "virtual ride-along" of their patrol around central Tauranga and Mount Maunganui.
The Twitter account @BOPPolice will be sharing messages, photos and links to useful websites from 7pm on New Year's Eve through to 2am on New Year's Day, using the hashtag #BOPPolice.
The idea is to give followers a snap shot of the work police do on New Year's Eve by tweeting in real time about incidents and situations they are attending.
"We are encouraging Twitter users, particularly those who will be in the Western Bay of Plenty on the night, to join us, to share our messages with their own followers and to interact with us," Inspector Clifford Paxton says.
"Our staff give up precious time with their families to help keep your families safe, so keep them company and support their efforts to ensure we have a memorable and trouble-free evening."
However Mr Paxton said it was important to note that Twitter should not be used to report incidents or crimes. Anyone needing emergency assistance should call 111, and contact local police for non-urgent reports.
The Twitter account will not reveal the identities of people or the addresses involved in the interests of privacy.
- nzherald.co.nz