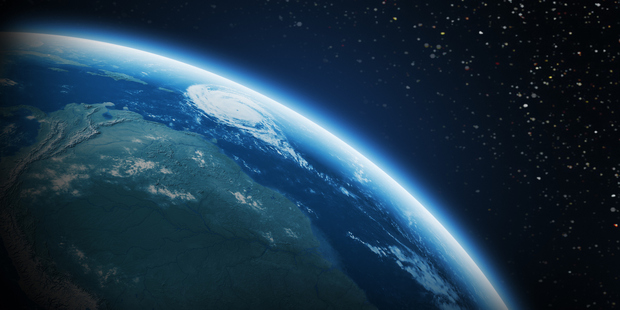 TIGHTEN THE BELT: The van Allen Belts around Earth are filled with electrons, plasma waves and electrical currents dangerous to human space travellers, their spacecraft and orbiting satellites. So that's where NASA's Radiation Belt Storm Probes are headed. Launched recently, their aim is to study the radiation belts and how they behave, in particular during solar storms. You'd think they'd have studied the radiation belts long before this. NASA details. Check out the video.
TUNED TO THE HEART: Medical devices inside the human body, such as pacemakers, cochlear implants and drug pumps, still need power to work. They use batteries at the moment, but the batteries are bulky and eventually run out of power. Engineers at Stanford University have demonstrated the feasibility of a super-small, implantable cardiac device powered by radio waves. The device itself is so tiny it could fit on the head of a pin and was implanted 5 cm deep — a location where it was thought radio waves couldn't reach.
The new technique uses a transmitter to send radio waves to a coil of wire inside the body. The power is transmitted by a combination of induction and radiation. High-frequency signals tuned and focussed just right can reach the depth that's needed to power a device. So I guess you may need a radio transmitter in your shirt. Stanford University has further info.
BIG SPACE: There aren't any really huge telescopes in space, even though NASA and others would like some, because at the moment everything has to fit in a launch rocket to get there. Even though some items can be unfolded once they reach orbit, there are still limits on the unfolded size. That's why Tethers Unlimited has been funded to develop a way to automate in-orbit construction of very large structures and multifunctional components. Their additive manufacturing technique called SpiderFab uses fused deposition modeling. They aim to combine SpiderFab with robotic assembly to make huge structures as required. Perhaps they could set up a factory in orbit? NASA has more.
IT'S NOT TOAST: The Canadian Space Agency is sending a 10 Kg device called Microflow to the International Space Station for testing. The toaster-sized device uses fibre optics technology to detect cells in small quantities of liquid and potentially provide near real-time medical diagnosis for astronauts in space. It could also be used by people in communities remote from standard medical equipment. This is a flow cytometer that uses a laser to analyse a sample of liquid for its physical and chemical properties. Usually such machines weigh hundreds of kilos and take up a large chunk of the room they're in. So who needs the bigger machines now? NASA provides further details. Video here.
CHEAP FRAMES: The mainframe market is in decline as customers switch to banks of cheap servers instead. That hasn't stopped IBM from releasing its new zEnterprise EC12 mainframe whose processing cores are 25 per cent more powerful than earlier models. It also has better security and data-analytics tools than older models. With prices starting at around $1 million you could buy a lot of cheap servers instead. BBC explains.
Miraz Jordan, knowit.co.nz