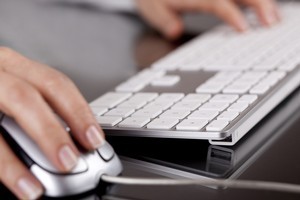 The abuse violation handbook is 13 pages long. Photo / Thinkstock
Pictures of breastfeeding are banned if nipples are exposed but graphic images of dead animals, crushed limbs and drug-taking are allowed, according to a leaked document showing what Facebook considers acceptable.
"Deep flesh wounds" and "crushed heads, limbs" are okay ("as long as no insides are showing"), as are images of people using cannabis but not those of "drunk or unconscious" people.
But breastfeeding a child is not okay if there is nudity.
The document containing the advice was leaked to the Gawker website by a source within the company charged with policing the social network's billions of pictures.
It provides a glimpse of the inner workings of Facebook, which has 800 million users worldwide and could be valued at up to US$100 billion ($119.7 billion) when it floats on the stockmarket.
Facebook has previously faced an outcry from breastfeeding mothers here and abroad over its treatment of images showing them with their babies.
The "abuse violation handbook", which runs to 13 pages, states that banned items include "breastfeeding photos showing other nudity, or nipple clearly exposed".
It also bans "naked private parts" including "female nipple bulges and naked butt cracks" - though "male nipples are OK".
Obvious sexual activity, even if "naked parts" are hidden, people "using the bathroom", and "sexual fetishes in any form" are all also banned. The company also bans slurs or racial comments "of any kind" and "support for organisations and people primarily known for violence". The manual is the bible for workers for oDesk who are deployed to police the posts and images that are sent to them any time somebody on the huge network clicks on a "Report" button.
Facebook bible
Okay
* Drug-taking
* Crushed limbs
* Deep flesh wounds
Banned
* Nakedness
* Breastfeeding if there is nudity
* Drunk or unconscious people.