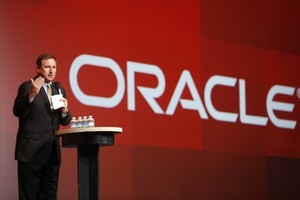 Oracle has rejected a $272 million (NZ$323m) damages award in its copyright infringement lawsuit against German business software rival SAP and asked for a new trial.
Oracle was awarded US$1.3 billion by a jury in November 2010 but US District Court Judge Phyllis Hamilton slashed the amount in September of last year to $272 million, saying the jury award was "grossly excessive."
Oracle said in a statement that it has "no choice but to elect (for) a new trial."
"Oracle's objective is to obtain clarification of the law and... to vindicate the verdict of the jury and Oracle's intellectual property rights as a copyright owner," Oracle said.
SAP expressed "regret that Oracle has not used the opportunity to reach a fair solution.
"We will do our utmost to bring this legal battle to a reasonable conclusion," a SAP spokesman said.
According to court documents, SAP subsidiary TomorrowNow recovered and copied massive amounts of Oracle software and confidential data by posing as clients.
A customised software tool dubbed "Titan" was allegedly used to plunder Oracle's website of patches, updates, fixes and other programs crafted for Oracle's paying customers.
SAP admitted to copyright infringement in legal stipulations that cleared the way for the jury trial regarding how much should be paid to Oracle in damages.
- AFP