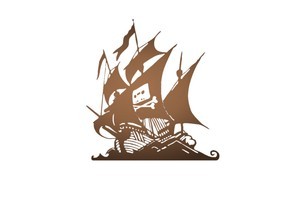 Sweden's Supreme Court said it would not hear an appeal brought by the founders of filesharing site The Pirate Bay, meaning jail terms and hefty fines imposed by an appeals court in 2010 stand.
"The Supreme Court has today decided to reject the request from two of the plaintiffs to seek a preliminary ruling from the European Court of Justice and will not hear an appeal in the so-called Pirate Bay case," it said in a statement.
"The appeals court ruling therefore stands," it added.
A key financier of the site, Carl Lundstroem, and one of its founders, Fredrik Neij, had asked the Supreme Court to seek guidance from the European court on the issue.
And together with another site founder, Peter Sunde, the three had asked the Supreme Court to overturn the Svea Court of Appeal's respective sentences of four months, 10 months and eight months in prison.
The Court of Appeal had also ordered them to pay a total of 46 million kronor (NZ$8m) in damages for copyright infringement to the music and movie industry.
Founded in 2003, The Pirate Bay, which claims to have more than 31 million users, makes it possible to skirt copyright fees and share music, film and computer game files using bit torrent technology, or peer-to-peer links offered on the site.
During their trial, the defendants maintained that file-sharing services can be used both legally and illegally, insisting their activities were within the law.
Lundstroem's attorney Per E Samuelsson told Swedish news agency TT his client may take the case to the European Court of Justice.
Meanwhile, Neij, who now lives in Bangkok, said he would accept his sentence.
He said Wednesday's decision would not affect The Pirate Bay site.
"None of us who were convicted have anything to do with The Pirate Bay anymore. So The Pirate Bay will likely continue as it always has," he said.
The Swedish Anti-Piracy Agency hailed the Supreme Court ruling.
"The legal system has had its say and this is a turning point in the debate over copyrights on the internet. The highest authority has now made it clear that all those who are accessories to the crime, even those who provide internet connections, must be held responsible," the agency's legal council Henrik Ponten said in a statement.
He said the agency would now take action against the "some 150 illegal filesharing services that have Swedish connections."
- AFP