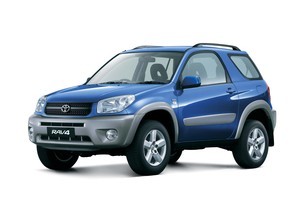 US electric vehicle maker Tesla Motors is to supply Toyota with powertrain equipment worth about $115 million.
The new agreement comes on top of $75 million Toyota will pay Tesla for development work on battery packs and motors for use in an all-electric RAV4 sport-utility vehicle.
Toyota is paying the extra $40 million for battery packs and motors as it ramps up production of the vehicle from next year.
The supply agreement for the all-electric RAV4 runs from 2012 through 2014, Tesla said. Toyota has not said if the all-electric RAV4 will be built in right-hand drive.
Toyota bought a 2.9 per cent stake in Tesla last year, as part of a deal in which the start-up company, led by PayPal founder Elon Musk, acquired a former Toyota-General Motors assembly plant in Fremont, California.
Tesla is to begin making its Model S electric sedan by mid-2012 at the factory, where it will also make battery packs and motors for the Toyota model.
Meantime, the South Korean unit of Renault plans to source more automotive components from local firms after its Japanese suppliers were hit by the March 11 quake and tsunami.
Carmakers worldwide are increasingly turning to South Korean parts makers as Japanese suppliers reel from the strong yen and face a potential risk of natural disasters.
Renault Samsung Motors' sales in South Korea and overseas fell almost 10 per cent because of the supply chain disruptions in Japan.
The unit's operational head, Jean-Marie Hurtiger, said the company would source more critical components from South Korea companies.
"What we continue to do is ... to localise as much as we can in Korea, provided that Korean suppliers are competitive, which is most of the time the case," Hurtiger said.
"It makes sense ... The strong yen has pushed Nissan to come to South Korea for parts."
- Additional reporting: Bloomberg