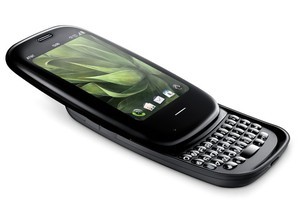 Hewlett-Packard chief executive Leo Apotheker said that the US computer giant is prepared to license the webOS operating system of newly acquired Palm to other companies.
"I happen to believe that webOS is a unique, outstanding operating system," Apotheker said at the All Things Digital technology conference in this southern California resort town.
"There's no reason to believe that HP is the only hardware that can work on it," he said.
WebOS was designed by Palm for smartphones but HP, which bought Palm for $1.2 billion last year, plans on using it in computers, an upcoming HP touchscreen tablet computer, printers and other HP devices.
Apotheker also suggested that webOS could eventually replace Microsoft's Windows as the operating system on its computers - a move that would deal a serious blow to the US software giant.
"It will go on every PC that we ship," he said of webOS, and will initially run "on top of Windows."
"The intention is to get webOS on every PC," he said.
At the same time, Apotheker stressed that "HP and Microsoft are strong partners" and he does not "think that Windows will fade into irrelevance."
Apotheker raised the possibility of licensing webOS to other companies for use in appliances or internet-connected televisions.
He was also asked whether webOS could be licensed to mobile phone makers such as Taiwan's HTC. "That's certainly something we would entertain," he said.
- AFP